Celebration… and GiveAway!
Whew,  it's been a long few months redesigning and building the new website 🙂  So many of you have been so encouraging and given me such helpful idea's for the site and I thank you!!  I really love hearing such great feedback and use it daily when making decisions for the website as well as upcoming jewelry designs.  You are the best!!
Soooo… since we're celebrating here at Shugies,  what better way to celebrate than having another giveaway!!  It kinda goes with the balloons, confetti and champagne in my office 🙂  Since I couldn't come up with a way to share those, I picked out a complete gift set to send to one lucky recipient!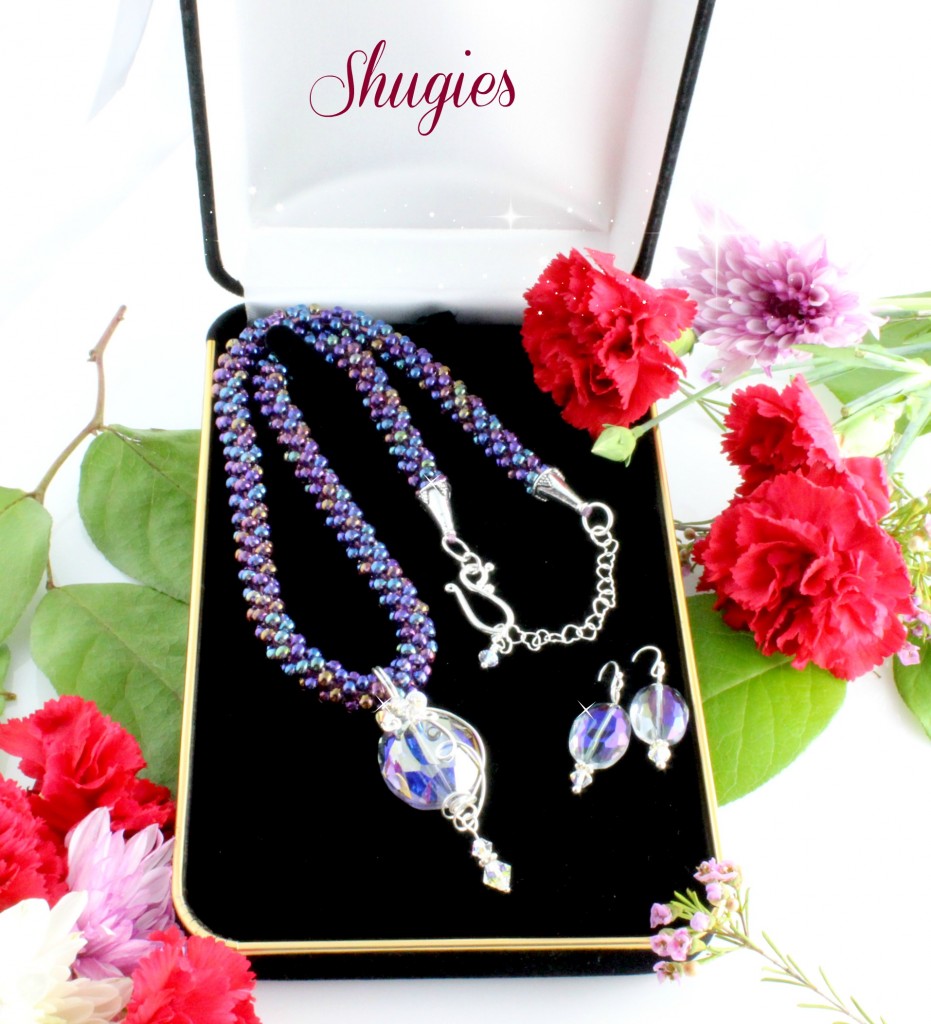 This is Splashy Gift Set and it's just waiting for the name and address of it's new home!!
The giveaway is being offered by Wickedly Chic – one of my favorite websites!!  You really owe it to yourself to check out this website!  Liz pulls together some of the best products I've seen online and offers it to you in one easy breezy shopping guide so you don't have to run all over town finding that perfect gift!  And of course, that gift doesn't actually have to be given away… it can be a gift from you and to you 🙂
There's only a few days left until this giveaway is a done deal so be sure to enter the contest!

Jump over to Wickedly Chic (you can use the link just above) and click on Shugies Giveaway on the right hand side 🙂  The winner could be You!

Thanks again for all the encouragement and support.  I love the comments and suggestions – please keep 'em coming!